JA of El Paso Events
At JA of El Paso, we host several events throughout the year to raise money to support our programming. These events also engage the community in our efforts to reach students! Whether you'd like to get involved on an individual level or as a business through event sponsorship, we offer several ways for you to support our work while having a great time!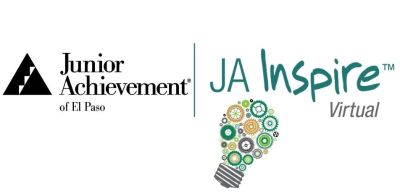 JA Inspire Virtual - A Career Exploration Fair 2021-2022
Happening Now!
When: Monday, October 25, 2021 - Saturday, April 30, 2022
Where: Virtual Platform
Time: 12:00 AM MST
Junior Achievement of El Paso's signature work readiness program JA Inspire Virtual. This program is a coalition of educators and industry leaders, led by JA of the Desert Southwest working to provide 6th - 9th students with meaningful experiences as they begin considering their future careers - especially the high-wage/high-demand careers here in the desert southwest.
PAST EVENTS
These JA Events have already taken place, but they will be back! If you would like to learn more about them, please contact us!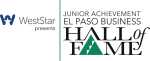 COMPLETED
When: Thursday, October 28, 2021
Where: Grace Gardens Event Center
Time: 6:00 PM MST
Junior Achievement of El Paso's Business Hall of Fame presented by WestStar is one of the city's most prestigious celebrations of visionary business leadership. Locally since 1995, Junior Achievement of El Paso (JA) has hosted this event to recognize business and education leaders who, through their entrepreneurial and civic activities, have made enduring contributions to El Paso.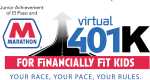 COMPLETED
When: Thursday, May 20, 2021 - Thursday, June 03, 2021
Where: Virtual
Time: 12:00 AM MST
We are pleased to present to you our upcoming Spring 2021 Junior Achievement 401K Virtual Fun Race for Financially Fit Kids presented by Marathon. We have transitioned to this event in lieu of our annual spring bowl-a-thon and we will do so until we can safely meet again. This event will take place from May 20th - June 23rd, 2021.